Event Details

Date: Wednesday, 14 June 2023 Time: 7:00 p.m. Venue: Opernplatz
Schedule
4:00 p.m. Music and announcements on the Opernplatz
6:00 p.m. Start corrals open at both start lines
7:00 p.m. Start Hochstraße and Börsenstraße
7:16 p.m. First Finisher

The timeline is subject to change.
Transportation
If you arrive by public transport, choose Willy-Brandt-Platz as the stop to get off lines U1 to U5 and U8. From there it is only a few meters walk to the start.
Maps
Event Reminders
START LINE
The two starting lineups are in Börsenstraße and Hochstraße. On the course overview map, you can see how best to get from your corporate meeting point to the respective start. You can take your time because the entire starting process takes almost half an hour.
Individual results are calculated on the time elapsed between crossing the start and finish timing mats. Participants must cross the start and finish line timing mats and on-course timing split points to receive an official time.
No backpacks should be taken into the starting areas and on the track. A changing area is set up on the first floor of the Alte Oper underground parking garage, where bags can be stored in a monitored area – please be advised that our security staff may check the contents and, if necessary, may request you to repack the contents in transparent bags.
We assume no liability for valuables. Publicly accessible lockers can be found at the main train station (Hauptbahnhof) and in the underground level of the Hauptwache train station.
YOUR BIB NUMBER
Please make sure that you have received your personalized bib number (with your name on the front) and fill in your personal data and medical details on the backside of the bib. If there are known pre-existing medical conditions or if you are taking medication, please provide details here.
FINISH LINE
Please arrange a meeting point with your colleagues far behind the food and beverage stations, to avoid a "traffic jam" at the finish line for the runners following you.
Once Again: The FinishFoto
FITSEVENELEVEN® is once again proud sponsor and partner of the JPMCC-FinishFoto-Campaign. As you get close to the finish line: smile and wave - but please do not stop! Feel free to download your personal finish line picture (available the day after the race from 3:00 pm at: http://finishfoto.jpmccc.de/
IMPORTANT TO KNOW
Information Marquee on the Opernplatz: Should you have any questions, please contact your Team Captain or visit us at the information marquee on the Opernplatz, directly in front of the Alte Oper.
Video Surveillance: We would like to make note that some areas of the event premises such as Opernplatz and the starting areas are monitored by video.
Sponsorships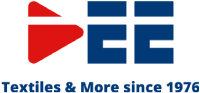 DEE, the textile partner of the J.P. Morgan Corporate Challenge Frankfurt, produces unique team outfits and offers high-quality sportswear manufactured from sustainable materials - customized designs are implemented to perfection - fast, reliable and with free-of-charge graphic support.

Learn more here.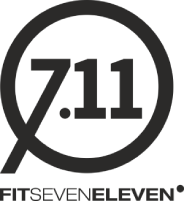 The FITSEVENELEVEN team is happy to support the run with several training activities to get runners back on track and prepared for the J.P. Morgan Corporate Challenge Frankfurt following these challenging times. They will open their doors to five fitness centers and give participants access to showers and changing rooms.
Learn more here.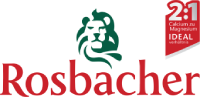 Rosbacher has been the hydration partner of the J.P. Morgan Corporate Challenge Frankfurt since the start and supports this major sporting event with natural mineral water and isotonic beverages; due to its natural mineralization (an ideal 2:1 ratio of calcium to magnesium). Rosbacher is the ideal thirst quencher for all participants.
Learn more here.

Stay Connected
Stay engaged with the Corporate Challenge community by following us on Facebook. Questions? Reach out to our Customer Service Team at frankfurt@corpchallenge.jpmorgan.com or via telephone +49 69 6860 7015.
You are now leaving J.P. Morgan Corporate Challenge
J.P. Morgan's website and/or mobile terms, privacy and security policies don't apply to the site or app you're about to visit. Please review its terms, privacy and security policies to see how they apply to you. J.P. Morgan isn't responsible for (and doesn't provide) any products, services or content at this third-party site or app, except for products and services that explicitly carry the J.P. Morgan name.